The long hiatus from my blog makes me somehow thought about just leaving this place to gather dust..too much of mundane work routine and lifestyle have gotten me to probably just sink into mundanity and dullness..idk.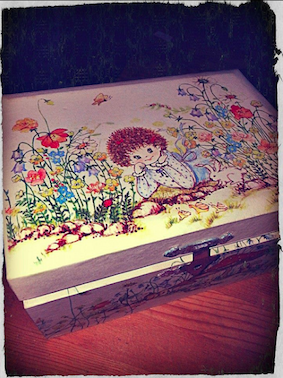 The vintage musical box was something different from other boxes..this particular one is from taiwan, made from wood and yup, it's the fairytale illustration that draws my attention and obviously,(no doubt), the price is affordable and reasonable to me..
The charm about these boxes~
The wind-up music and the little tiny balletrina...charming of nostalgia...
Despite the fact that I've curbed down my habit/hobby of dolls/vintage-ism, somehow I felt that I had to get this...till then..